As they say, the kitchen is considered the "heart" of the home. We can all agree it's the most used area. So it makes sense if you're thinking of giving your kitchen a well-deserved upgrade. Well, we've got great news for you. Here's a list of 6 hand-picked irresistible kitchen upgrades that won't break your bank. 
1. Dish and Pans Organizer
Organization is key when it comes to dishes and pans. Who likes a cluttered kitchen anyways? We sure don't. If you're tired of figuring out which is which, then we have a couple of kitchen upgrades to choose from.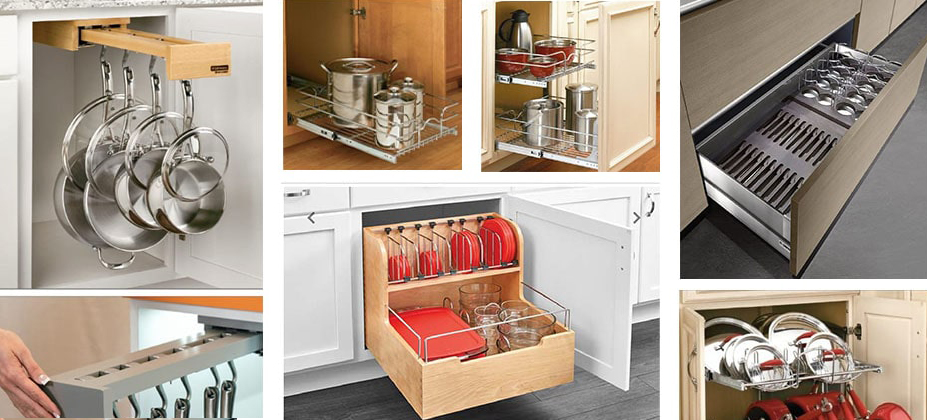 A sliding cabinet organizer will bring you wonders in more ways than one. First, you don't have to bend down and strain your back reaching for that pan you want to use to cook for dinner. It also offers convenience as it gives you more visual access. Got a pot you're looking for? No problem, just pull the drawer and find it in a glance.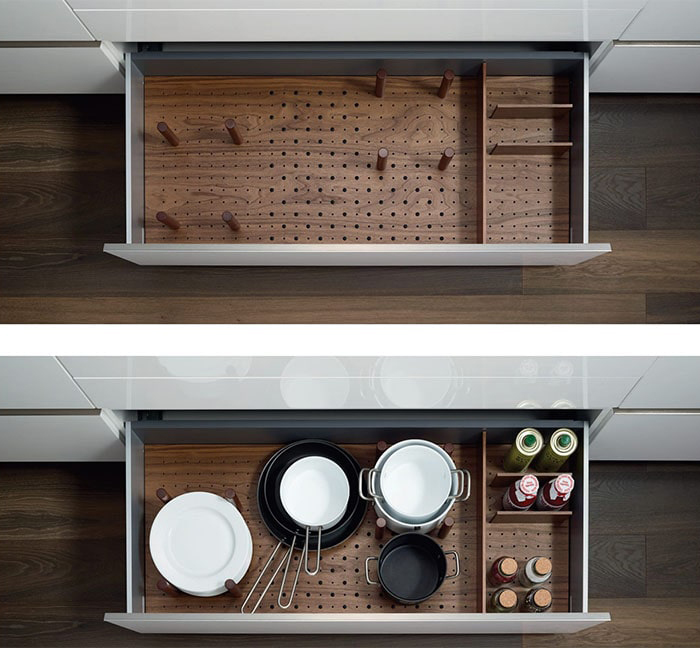 Think of modular pegs as an upgraded organizer. Compared to a simple sliding organizer, modular pegs offer more flexibility. For starters, it won't constrict you to one size. As long as the pre-slot holes allow the pegs, then you're good to go. Also, it can give you more freedom when it comes to organizing your dishes. So if you're looking for a kitchen upgrade that can offer creativity, then this item is for you.
2. Kitchen Drawer Organizer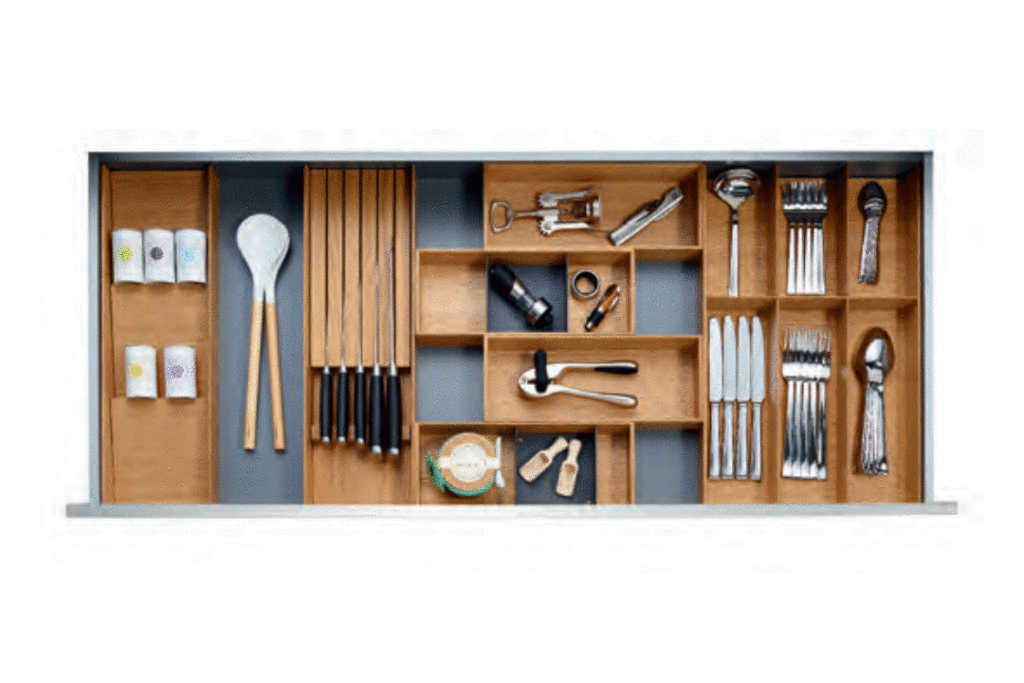 Aside from dishes, pots, and pans, you also have all those cutlery to worry about. We all know the horrors of cluttered storage for utensils. From modular to fixed organizers, we've gathered irresistible kitchen upgrades that will unlock a whole new level of convenience. It's a bonus if you love to organize!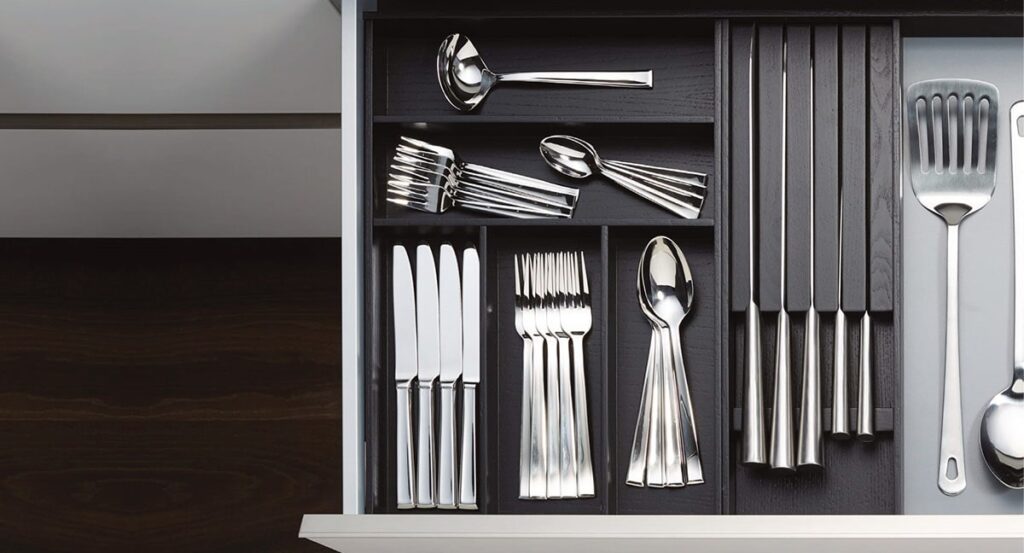 Utensil organizers can work like magic. You can arrange all your essentials based on their usage. Or you can even arrange them based on color. You do you.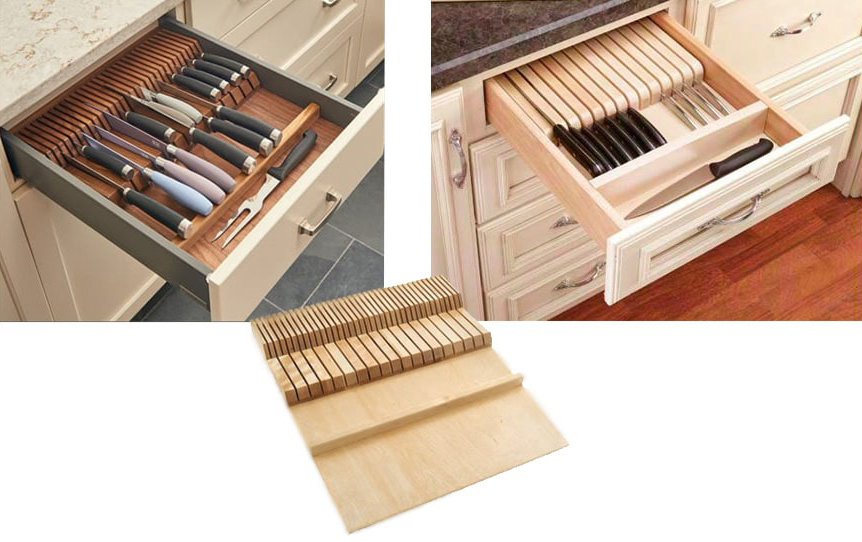 Do you own more than one set of knives? Then, you probably need a sleek upgrade for your drawers that tickles your satisfaction. Imagine seeing your collection neatly lined up with a modern knife organizer.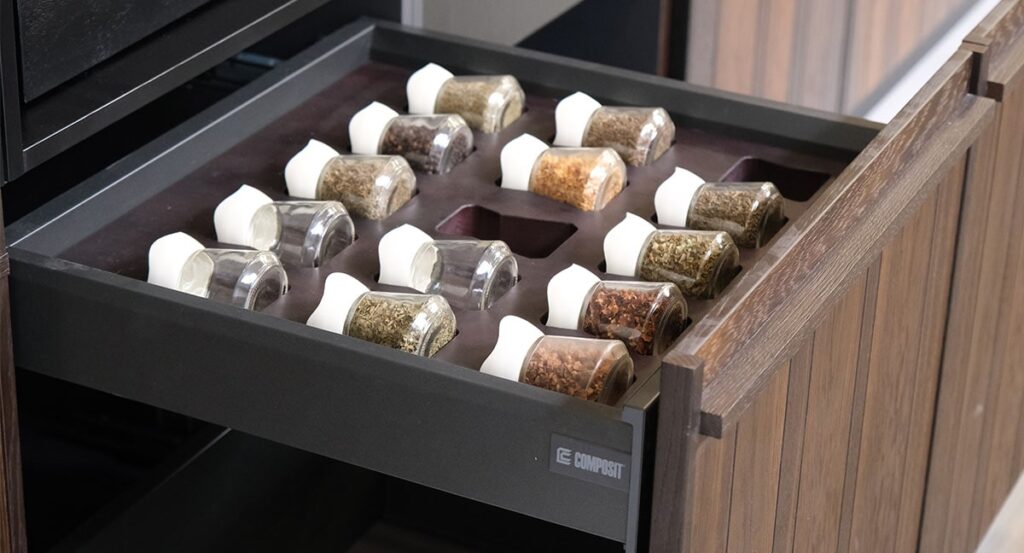 Yes, you read that right—a spice organizer for your drawer. If you have a hobby of stacking up on spices then this kitchen upgrade is perfect for you!
3. Trash Pull-Out-Compartmentalized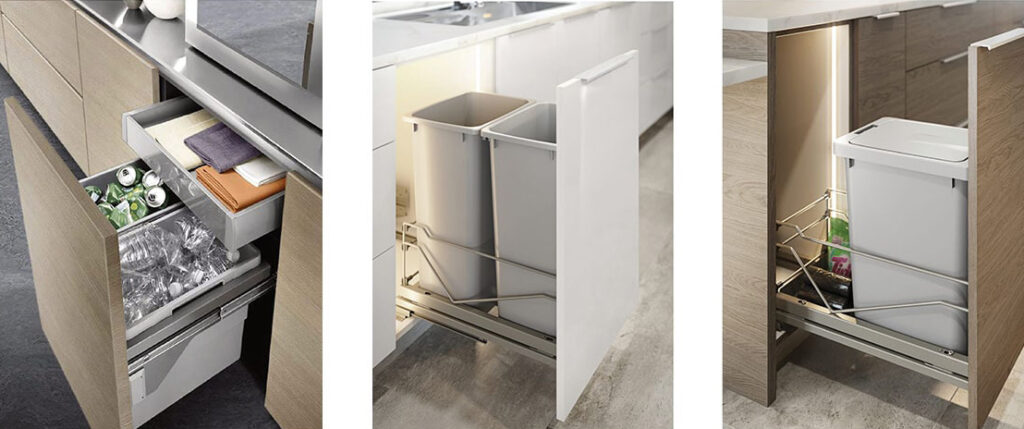 It's a trash organizer. Need we say more? We recommend installing pull-out trash under your counter if you prefer hiding it from sight. Also, it's convenient to have a compartmentalized trash bin if you want to segregate your waste. For example, do you want to separate your tin cans from pet bottles? No problem!
4. Internal Drawers - Customizable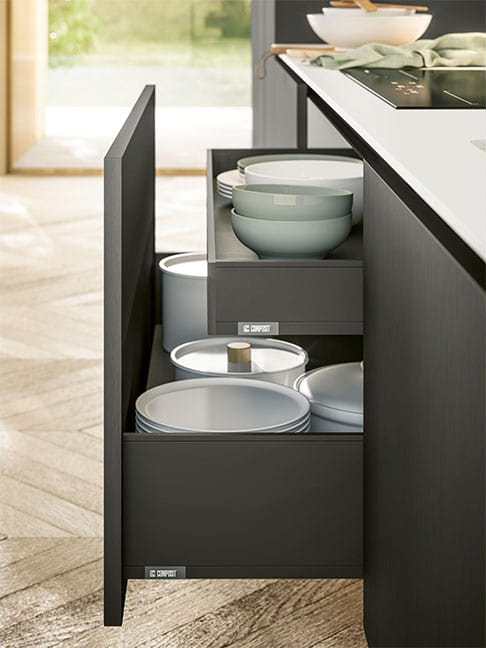 This is more of a drawer within a drawer situation. You can think of it as a safe space for your small porcelain. It's also possible to add some utensil organizers for your internal drawers while you're at it.
At the same time, it's a storage solution that can utilize the wasted space above. The best part? Internal drawers are customizable depending on your storage requirements. Aside from being a smart storage solution, it also brings out user satisfaction. Not only in terms of visuals and functionality but also in the smoothness of its mechanism.
5. Under Cabinet Lighting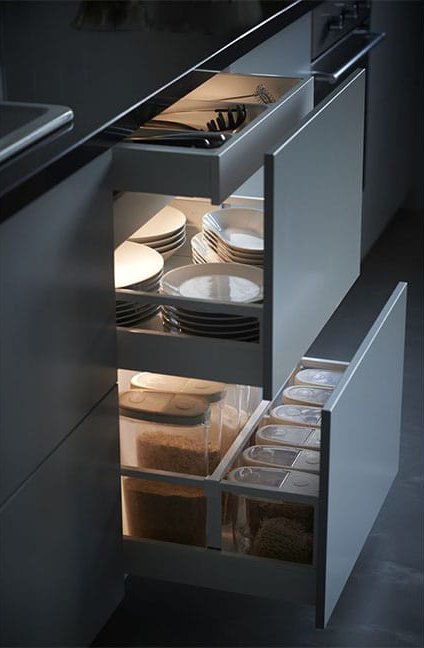 If you're aiming for an atmospheric upgrade for your kitchen, how about installing an under cabinet light? This kitchen upgrade adds a futuristic touch to your kitchen, but it also adds convenience. Furthermore, the light helps for easy access, especially at night if you're up for some midnight snack cooking.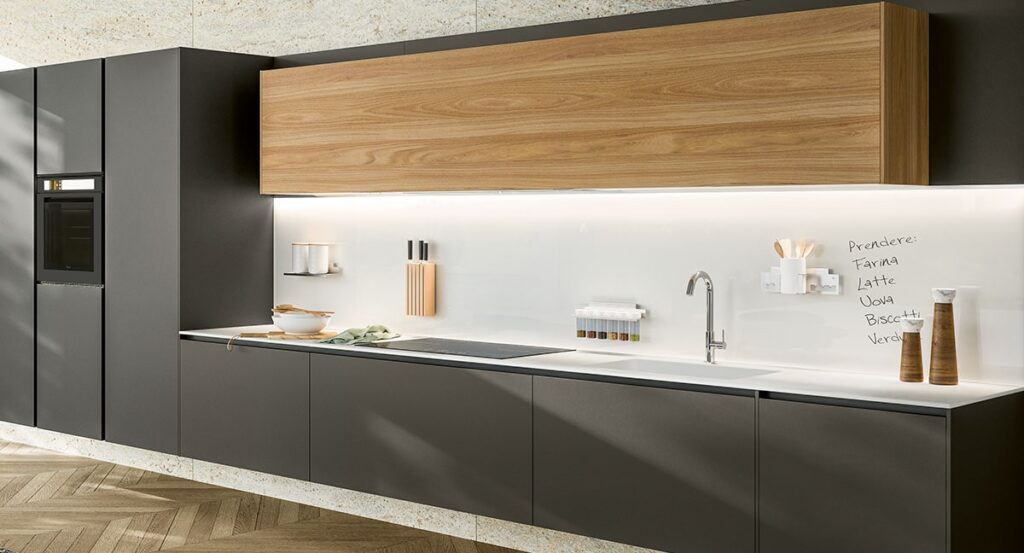 Installing a magnetic backsplash for your kitchen will open a doorway of possibilities. Not only is it a stylish kitchen upgrade, but it also offers functionality. You can save space by buying accessories to place on your magnetic backsplash.
Also, it's possible to post recipes or notes as you cook. Aside from sticking notes, you can also write on the surface itself with a marker. You don't have to worry about the marker residue as it's easily wipeable.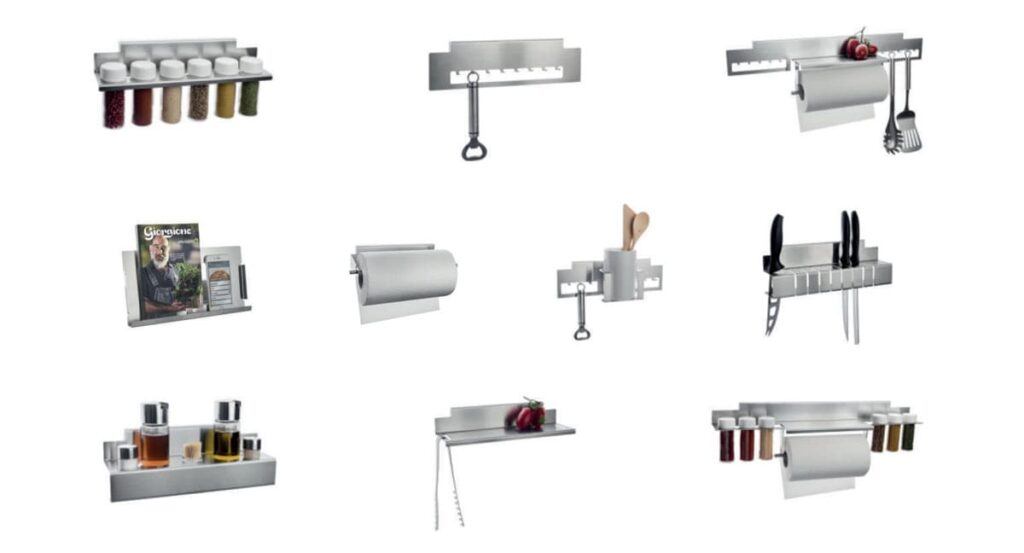 You can play around with various accessories made available for the magnetic backsplash. From spice holders to tablet holders, anything to make cooking more convenient.
Reason Why You Should Get That Upgrade
Perhaps a kitchen upgrade has long been at the back of your mind. Maybe you've been playing around with the idea for years now. It's also possible that you're a new homeowner. Therefore, it's possibly one of the reasons why you landed on this page. If you need a little more nudge to get that kitchen glow-up you fancied, this section will help convince yourself:
Improve Kitchen Functionality
Kitchen upgrades provide additional functionality in your cooking space. If you had something you always found inconvenient while cooking, then it's the perfect excuse to upgrade your surroundings.
We hand-picked kitchen upgrades that are aesthetically pleasing as it is functional. So if you want to add sleek and modern visuals, then now is the time.
Organization within Chaos
Again, it's crucial to emphasize that an organized kitchen is a must. We spend most of our time in the kitchen, so it's bound to get chaotic. Why not add simple kitchen upgrades that can help lessen the chaos.
Upgrade Your Kitchen With French Cabinetry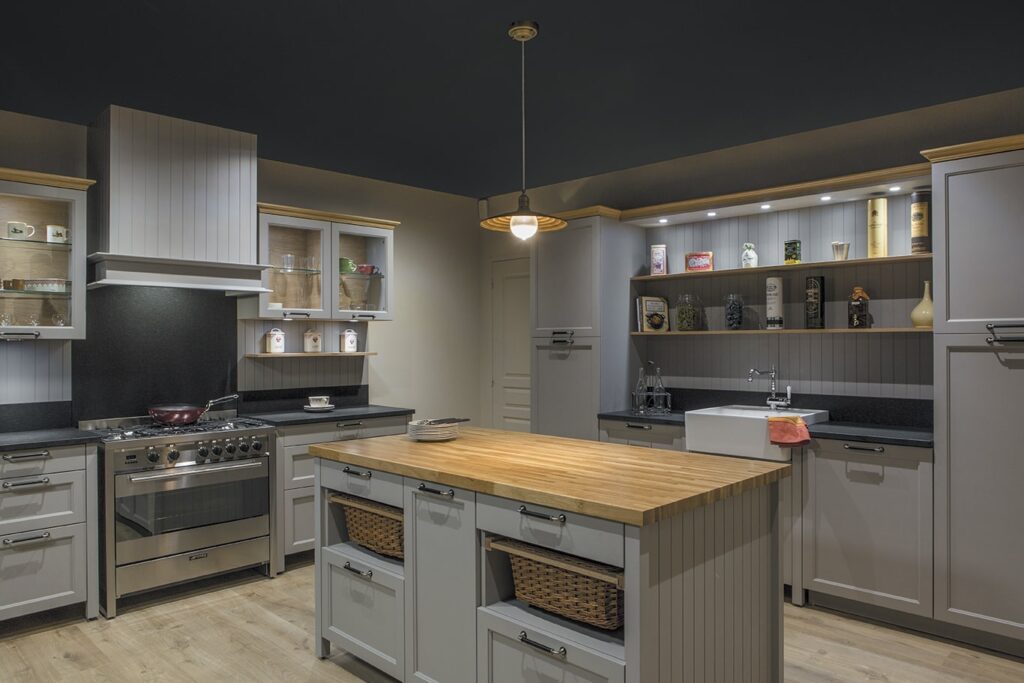 Kitchen upgrades have unlimited possibilities if you leave them to the experts. Besides, we spend most of our time in the kitchen. It's time to treat your kitchen to an upgrade that it deserves.
Let French Cabinetry provide the service you need for your renovation.
French Cabinetry has vetted designers that can help you with your kitchen upgrade dilemmas. From design style to storage solution, we got your back.
French Cabinetry is a one-stop-shop when it comes to kitchen upgrades. We have multiple partners that can serve quality, style, and functionality based on your requirements.
Leave your kitchen upgrade in the hands of a professional. French Cabinetry houses a certified team of installers that will be accompanied by on-site professionals.
French Cabinetry is dedicated to delivering unique solutions suited to clients' needs. Besides, we value and care for our clients as we strive to deliver visuals, quality, and function
Schedule a Consultation Now
What are you waiting for? Go get that kitchen upgrade that you deserve cause even a cooking space needs a glow-up. Schedule a FREE 1-hour consultation to get things started. You can choose your preferred platform. It's possible to schedule a google meet, zoom meeting, phone call, or even a showroom tour.
In the meantime, you can explore French Cabinetry projects here.