"Using Home Connect allows you to take control of your household appliances with the tip of your fingers. Enjoy a kitchen upgrade that will give your lifestyle a glow-up."
We're all aware of technology's fast-paced evolution around us and how it improves our lifestyle. Now, we can enjoy our everyday lives with upgraded convenience, and comfort. Surely, we can admit that we're spoiled by the continuous developments around us— but who's complaining right? We moved on from smartphones to smart homes, thanks to Home Connect appliances.
Home Connect allows everyday appliances to connect to a common network that can be remotely controlled. In detail, we listed 5 fascinating perks that will convince you into upgrading to Home Connect Appliances like Gaggenau. 
Automating your home will not only help you keep up with the latest technology but can also bring a lot of practical advantages. Why? Imagine being able to manage all your home appliances from one place. It upgrades not only your home management tech but also your lifestyle.
All you have to do is learn how to use the Home Connect app on whichever device you find convenient. Don't worry, it's user-friendly and makes it easier to alleviate the functionality that you want for your humble abode. Next? You'll have total control just from the tip of your fingers. 
If we talk about Home Connect Appliances, its smart features just keep getting better. For example, if you go for an automated coffee maker— imagine waking up with a fresh warm batch waiting for you in the kitchen. Or how about simply accessing your oven from the comforts of your bed, cause why not?
Listing all the amazing Home Connect smart features will make a whole new article. We managed to cut the list and handpicked our favorite features! Click here to read more about the features you never knew existed. 
From your phone to your smartwatch, you can choose your favorite device. Therefore, Home Connect offers a fluid integration to everyday devices that are best suited for you. So it's best to choose a gadget that you always carry around.
Furthermore, using Home Connect won't be limited to one device. If you're a family of four, everyone's device can access your network. The best part? You can even opt to use Home Connect with voice assistance if you've got your hands full.
Here's a list of little home assistants that work with Home Connect:
Want to check if your batch of cookies is done? No need to pause what you're doing and get up from the couch. You can simply reach over to your preferred device and check its status. Or even better, you can receive the notification directly on your Smart TV to let you know while you're on a movie binge.
Worried you left your appliance running? No problem! With Home Connect, you can save yourself from the horror of realizing you left your cooktop on! Just bring out your phone and a quick sneak peek at whether anything is left running. No need to take a u-turn and drive back to your house to relieve the anxiety.
Did you know that Home Connect also works with Samsung's SmartThings app? You can customize your automated home experience by integrating your appliances with other smart items in your home. If your speakers are hooked up in the SmartThings app you can set them up with your coffee maker. By doing this, it can discreetly notify you when your coffee is done by turning on some music.
Aside from customizing how your smart appliances can notify you of their status, there are other ways to personalize your experience with Home Connect. For example, if you own an automated dishwasher, it can inform you which preset works best for your glassware. After knowing which works best, you can save the setting for future use. In that way, you don't need to input the settings every time you wash the dishes.
You can even go above and beyond by setting your recipes, temperature, or favorite coffee drink. Furthermore, you can create and manage not only your favorite brew but also your household members' favorites! Or better yet, they can also install the app on their phones and manage their custom brews instead.
"Gaggenau is your go-to appliance if you value automation and sleek aesthetics. It delivers a five-star experience that you won't regret."
Why You Need to Choose Gaggenau for Your Next Appliance Update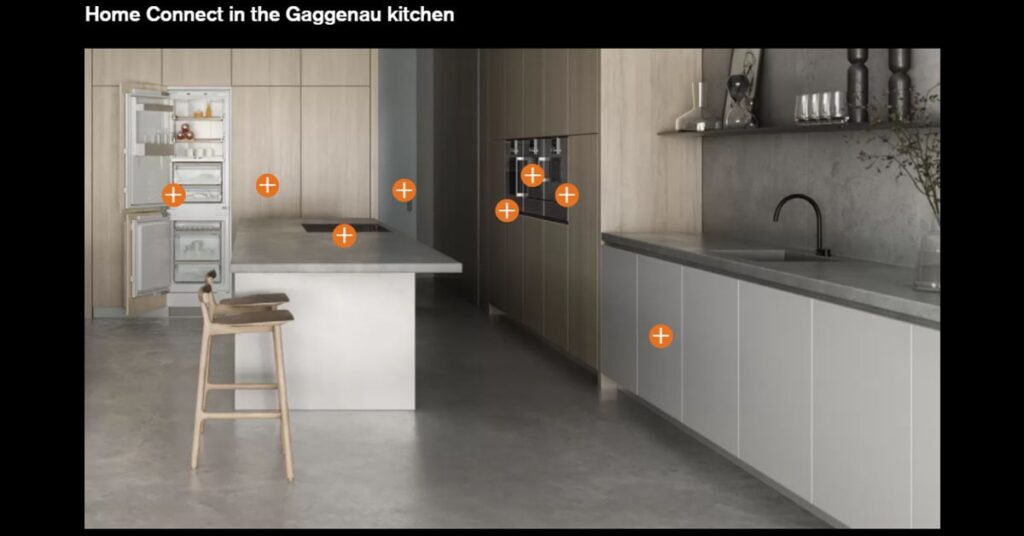 Gaggenau is the epitome when it comes to smart and sleek appliances. It's a brand that offers Home Connect along with their appliances making your experience more convenient, intimate, and progressive. We recommend Gaggenau not only because it's an automated appliance brand, but because it also adds a touch of luxury to your kitchen.
When it comes to upgrading your kitchen appliances, you should consider the following:
Gaggenau can offer you the above-mentioned kitchen appliance qualities, and ensure a five-star experience. So what are you waiting for? 
Enjoy Automation Perks with the Help of French Cabinetry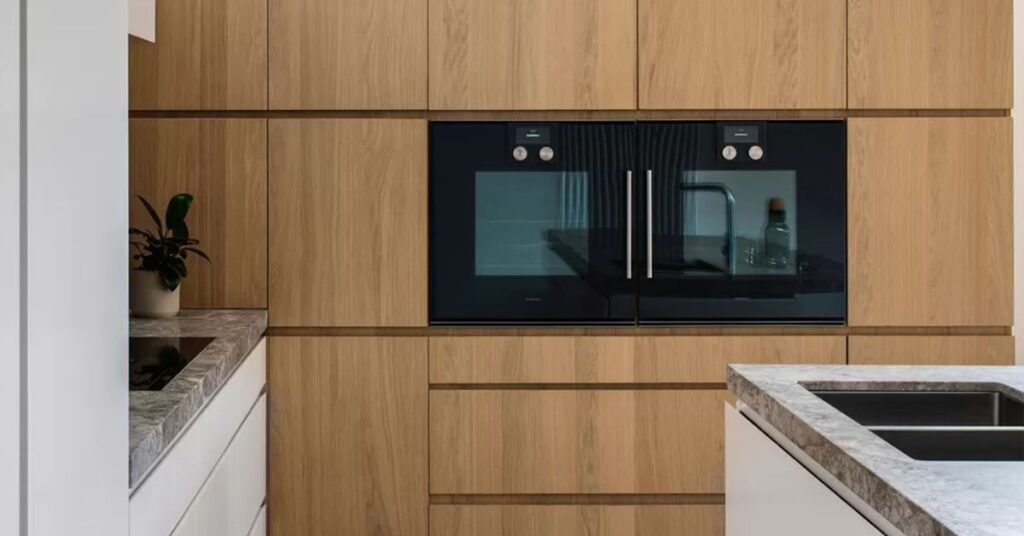 French Cabinetry can help you achieve a lifestyle change when it comes to your kitchen. This is a huge leap as the kitchen is the center of your household. So we advise you to carefully consider your options. Here's what French Cabinetry can offer:
Do you plan to upgrade your kitchen with convenient home connect appliances? Don't worry, French Cabinetry can help you through the process of sourcing the best-suited appliance for your needs. We can also provide hands-on experience with different Gaggenau appliances in our showroom!
Leave the technicalities in the hands of professionals. No need to stress if the appliance you bought will fit in your kitchen— we got professional installers for that. So sit back and let us do the magic.

Why end with a simple appliance installation? You can give your kitchen a glow-up while you're at it. Believe it or not, most people spend the majority of their day in the kitchen. So give yours a well-deserved renovation that can improve its overall functionality. While you consider getting a kitchen renovation, you can explore our projects here to get some inspiration.
Want to create a seamless transition between your smart appliance and cabinetry? No problem. French Cabinetry is here to create custom cabinets that are built with durability and quality materials. You can explore what we can offer here.
Do you have specific concerns regarding your kitchen? We got your back. You can schedule a FREE 1-hour consultation with French Cabinetry to help you with your worries. If you're interested you can select the available time slots for a digital or face-to-face consultation.
Our consultations could be conducted on the platform that's most convenient for you. You can schedule on Google meet, Zoom meeting, or whichever you're comfortable with. It can even be a phone call or an in-person tour of French Cabinetry's showroom. 
Meanwhile, if you want to explore more kitchen-related content, you can browse through our kitchen collections here.